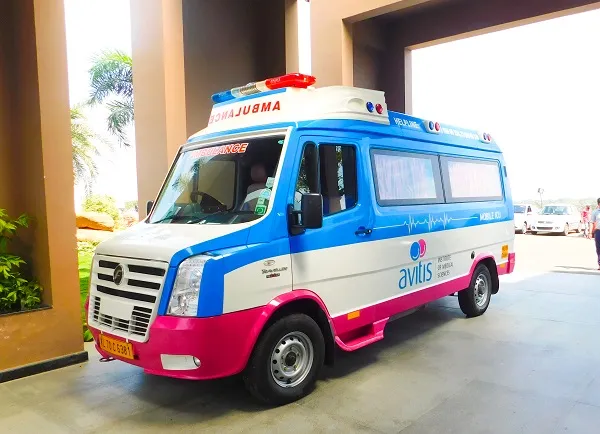 Avitis believes that transporting a patient to and from the hospital is equally important as the hospital care. Hence the most-modern ambulance service has been put in place.
Ambulance services based on the dictate of Emergency Medical care is our highlight. The fully equipped air-conditioned state-of-the-art vehicles fitted with sophisticated life supporting systems can transport a patient easily.
Transferring a patient to the ambulance bed or from the vehicle to hospital requires good technique and skill. The knowledge of picking up a sick patient is important, especially if it is an accident site or a patient with multiple problems. The efficient team at Avitis will handle all these difficult stages with ease and with the best comfort level to the patient.
For 24*7 basic and advanced life support ambulance services, please call us at 7356666334